Free Shipping On All Orders Over $60.
BELLY DRAINAGE GINGER OIL (LIMITED TIME DISCOUNT 🔥 LAST DAY)

❤️ 2022 New Year advance promotion-buy more and save⚡
(No need to use promotional codes, the system will automatically reduce the price after adding to the shopping cart.)
---
This ginger oil is suitable for everyone, there will be no allergic reactions, pregnant women can also use it.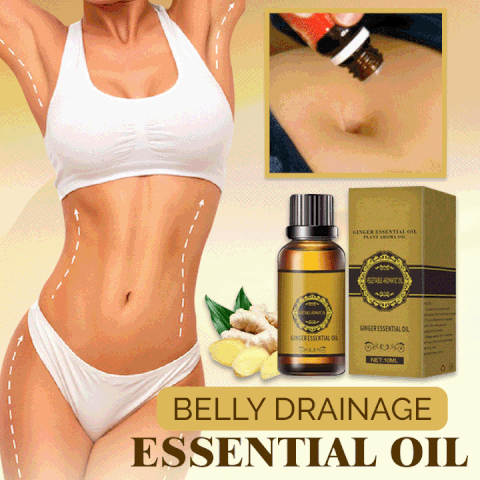 Effortlessly achieve a toned and slender body figure without pills or dieting.

DRIP SOME DROPS OF
BELLY DRAINAGE GINGER OIL
ON BELLY BUTTON AND LET IT ABSORBS TO
ACHIEVE VISIBLE SLIMMING EFFECT
. ULTRA FAST FAT BURNING FORMULA IS SPECIALLY DESIGNED TO
ELIMINATE CELLULITE CELL WHICH IS 10 TIMES MORE EFFECTIVE
THAN APPLYING ON SKIN.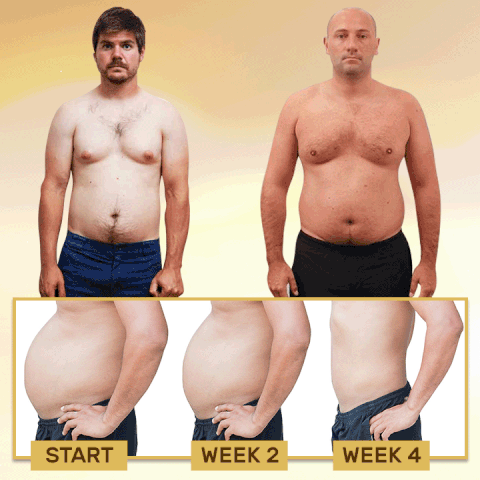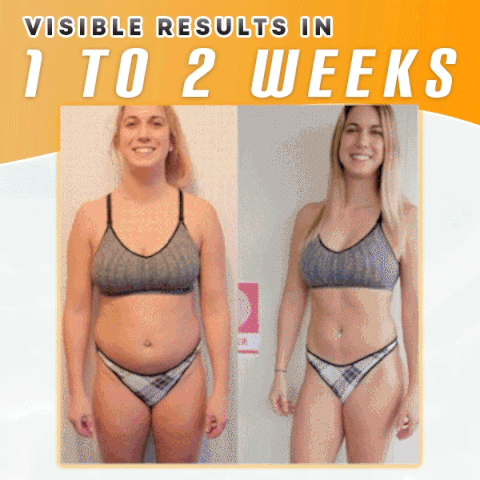 SAFE FOR ALL SKIN TYPES TO USE IT ON A DAILY BASIS.

FEATURES

ACHIEVES SLENDER SHAPE EFFECTIVELY
BY DEEP ABSORPTION OF BELLY BUTTON.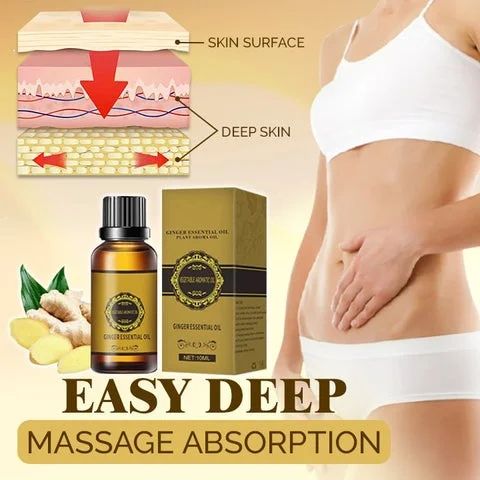 Boosts vital fluid circulation to
promote metabolism and detoxification
.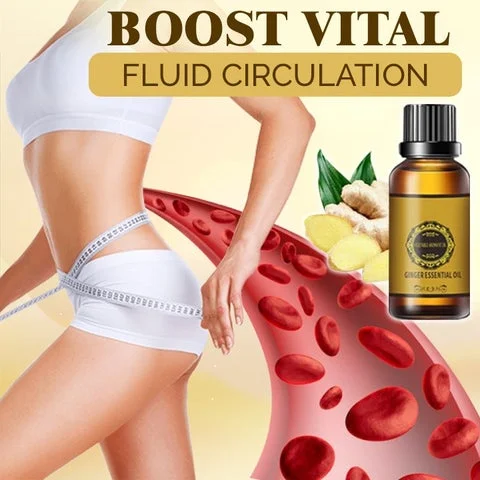 Burns fats naturally with
no harm effect
.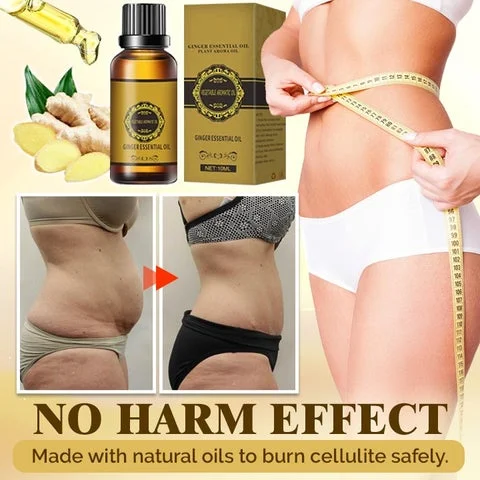 Made of
premium herbal slimming formula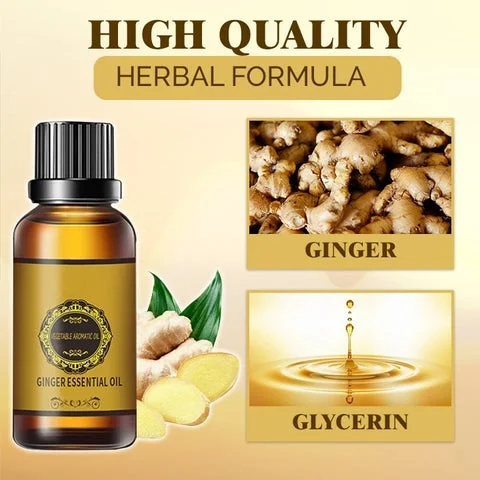 HOW TO USE
Clean belly button carefully.
Apply this product.
Let your belly button absorbed.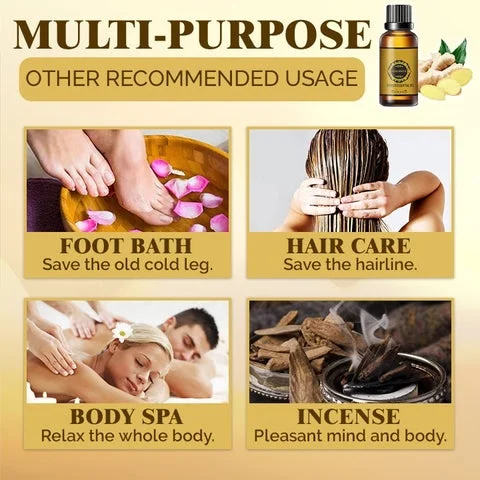 Recommended Usage:

1. Slimming
- Apply 2-3 drops of ginger essential oil to the belly button and let it be absorbed to achieve slimming effect!
2. Hair Care
- Add 1 drop of essential oil to the shampoo, gently massage the scalp, strengthen the hair, moisturize and repair!
3. Body SPA
- Put 5-8 drops of ginger essential oil in the bathtub, enjoy a 20-minute bubble bath, massage the soles of the feet and palms, relax the muscles, and relieve shoulder and neck pain!
4. Incense
- Put 2 drops of ginger essential oil into the aroma diffuser to create a warm atmosphere and soothe the mood!
5. Soak Your Feet
- Put 3-5 drops of ginger essential oil in warm water to relieve the cold of the palace, help sleep and improve the complexion!

Note:
1. If Abnormal skin or skin irritation, immediately stop using it!
2. For external use only, it is recommended to use it continuously for more than 3 months!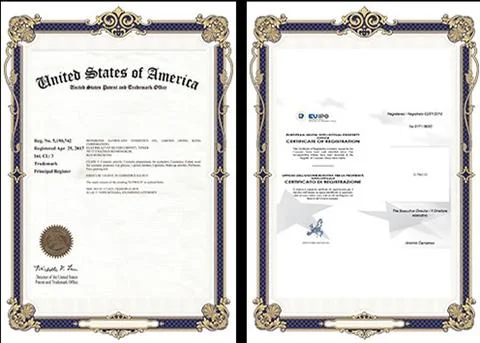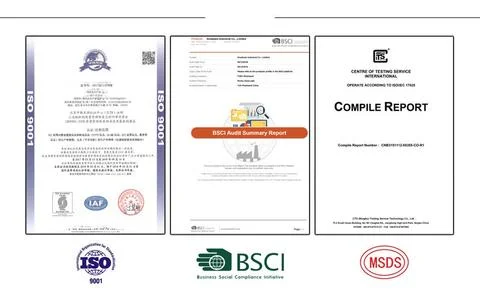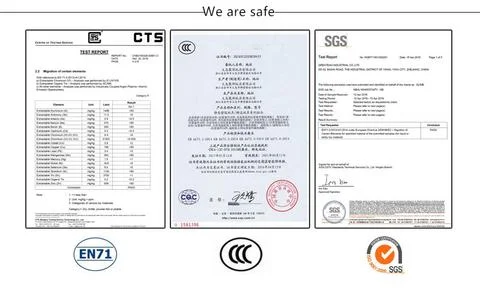 Package:
1PC * Belly Drainage Ginger Oil
Address:
919 North Market Street, Suite 950
Wilmington, Delaware 19801
United States
Email us: support@giftfavourite.com
Office Hours: Mon-Fri, 8am-12:00pm – 1:30pm-6pm Eastern Time
Copyright © 2023, GiftFavourite.